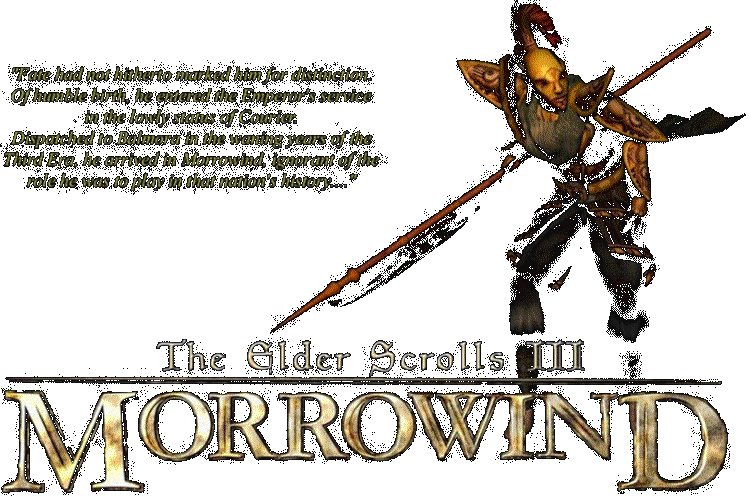 Anouncement! Morrowind will now have its second expansion, called Bloodmoon. You can now play as a werewolf with this expansion! Thank you, Bethseda!
Coming Soon! A Tribunal page. A page dedicated to the first Morrowind expansion.
My Favorite Plugins
Bloodmoon page
Bloodmoon
Wishlist
small pets wandering the alleyways of towns. You know, cats, dogs, etc.
Changes to the Corpus disease to make it look...well, more vampiric.
A complete set of dragons. Blue Dragons breath ice, Red breath fire, Black Dragons breath acid and Baby Drakes.
Morrowind Setup assistance
Home Page

Morrowind is a registered trademark of Bethesda Sowtworks, a Zenimax Media company.